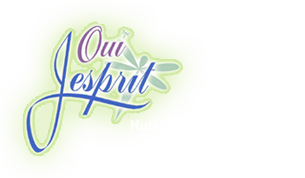 Dermatologist's Recommended Moisturizer for Eczema, Sensitive Skin and Dry Skin
Customer Testimonials
"First of all it was very smooth. I like the fact that your skin continues to be smooth hours later after application. That's the one thing that I really, really liked about Oui Jesprit. Most of the oils that I've used previously didn't have that lasting effect. I stopped using oils because the effect of the smoothness just wouldn't last. But that's not the case with Oui Jesprit." ~ Maria
"Last night I could barely sleep due to severe sunburn on my chest. I showered and used the oil this morning and it is hard to believe but I have felt no pain today, my skin feels so smooth and refreshed! I also use it on the sides of my heels and on the tops of my feet which are often very dry and they have looked great all day and skin doesn't look dry at all! I can barely wait to use it again in the morning. I think this will be such a help to sunburned skin in our home this summer! It totally soothed my pain and just gave my skin the drink it needed! Thanks so much for a wonderful product!" ~ Amanda
"Oui Jesprit's ceramides and antioxidants leave my skin feeling more conditioned and healthier every day!" ~ Stephanie B
"I thought Oui Jesprit made my skin feel sexy and smooth. My husband thought the lavender smelled really nice. Ohhh, I just love it!" ~ Monica
"Oui Jesprit made my skin feel smooth and silky. It didn't leave my skin feeling oily...it felt moist. I loved the way my skin felt!" ~ Sherry
"After using Oui Jesprit for the first time, I experienced a wonderful discovery - softer, smoother skin texture that lasts all day long! It's a great product. I love it!" ~ Juanita
"Growing up, I've always had extremely sensitive and dry skin. Before trying Oui Jesprit, my skin would always break out from lotions and oils. I was surprised to see that my skin never broke out. Instead, it remained smooth days after applying Oui Jesprit. I really enjoy this product because my skin is really smooth and smells really nice." ~ Christina
"I have been using the Oui Jesprit for three days now. I have eczema. So initially, I was a little afraid of having a rash reaction like I do with many fragrance products. However, I have not had any breakouts since using this product. I have already noticed a positive difference in my skin quality having used the oil for only a few days. In addition to how my skin feels when I use it, I really like the way it goes on. When you apply the oil, there is very little waste. Since it is so concentrated, it doesn't "run off". Your skin immediately feels softer and moisturized. Lastly, the lavender fragrance helps to wake me up in the morning and gives my day a positive and pleasant start. I look forward to using it daily." ~ Stephanie H
"I have dry skin. Until I tried Oui Jesprit, I always had a hard time finding a body oil that would hold the moisture in my skin for longer than a few hours. I used J'esprit Oui Jesprit one evening before bedtime; and the next evening, my skin still felt silky smooth. I also love the fresh, subtle fragrance. Oui Jesprit is definitely a quality product that does what it claims it can do. That is to keep your skin soft and moist for a long period of time." ~ Nelly
"My wife's skin has never felt so soothing and moist until she tried Oui Jesprit. Unlike other body oils that I have seen Nelly use in the past, Oui Jesprit wasn't overpowering. It wasn't like most body oils that evaporate and leave her skin dry soon after she gets out of the shower. This shower oil allowed my wife to spend the entire day in beauty and comfort. She feels smooth to the touch and smells great too. Thank you Oui Jesprit!" ~ Gary (Nelly's Husband)
"I really enjoy using Oui Jesprit. It makes my skin feel very smooth and does not leave the oily residue as some other products." ~ Anissa
"When I first tried Oui Jesprit, I wondered how this product could make my skin soft and not oily. But it did! I showered, put on the oil and then rinsed. After I toweled dry, my skin felt soft...very soft and smooth. My skin was not oily or greasy. The next morning, my skin was still soft and smooth. Some lotions and other oils lose their effect overnight. I can't wait until my next shower!" ~ Brenda
"Oui Jesprit made my skin feel really soft. The Morning Dew fragrance was also very nice. I really enjoyed using Oui Jesprit Shower Oils." ~ Jazmin
"I used to have dry and itchy skin. After one application of Oui Jesprit, I woke up the next morning and didn't have dry skin anymore. So, it really works! It's really great conditioning for the skin." ~ Melissa
"I've used Oui Jesprit for 3 days now. I've found that I haven't had to use lotion when I use the oil. My skin is soft and seems to glow. I really like how my skin feels. I also like the fact that the scent isn't overpowering. It is a very clean, fresh and feminine scent." ~ Tammy
"When I was younger, my skin was very resilient. Now it feels more delicate and thinner. Oui Jesprit makes me feel like I am enveloping myself in a protective barrier all day." ~ Marie
"I have been in the skin care business for 20 years. I am very impressed with how carefully the J'esprit corporation chose the high quality ingredients that went into their unique formulas. In addition, I love the way they make my skin look and feel! When I use Oui Jesprit, I feel that essential moisture is sealed into my skin and protected for hours. I am also usually very sensitive to most fragrances; but not Oui Jesprit. I love the way your clean, fresh scents remain on my skin throughout the day! Many skin care products come and go around my house; but Oui Jesprit will remain!" ~ Lujenna
"I shower every morning and do not step out of my shower without first having used Oui Jesprit oil. At first I thought I would only use the oil in the winter when my skin is dry, but soon found that due to the natural ingredients the oil is not at all heavy and works beautifully all year round. I love how soft my skin is and the light clean fragrance. I have been using Oui Jesprit for three years now and do not have to use any ther lotion. I absolutely love it and so will you." ~Jan
"Oui Jesprit is fantastic! It leaves your skin soft with a fresh scent all day and into the evening. I found that you don't need to use lotion when you use this shower oil. It is very quick and easy to apply. My boyfriend has even noticed the difference in my skin. I'm recommending Oui Jesprit to all of my family and friends!" ~ Shellamonte
"I love it and my husband loves it! The scent isn't too girly, so he keeps trying to take it from me. He wants to know when you're going to have more male fragrances. Oui Jesprit gives our skin a long lasting softening effect. It feels weightless on the skin and it's not oily. You don't have to reapply it during the day like lotion. We just love it!" ~ Katie
"I have very dry skin. Oui Jesprit relieves the dryness without leaving an oily residue on my skin. Though recommended for daily use, it remarkably works so well that I do not have to use it everyday. The product seems to condition my skin, leaving it soft, silky and healthy. Unlike lotion, the application takes seconds and the results last for days. It is an amazing skin conditioner. In addition, I love the fragrances. They smell clean yet are mild enough that I can wear additional perfume if I desire. Oui Jesprit has become a grooming staple for me." ~ Zaneta
"My girfriend convinced me to use Oui Jesprit. I instantly felt a deeper moisturizing effect than with lotions but with no oily feeling on my skin! I feel moisturized throughout the whole day! Oui Jesprit has been a miracle shower oil for me and my husband! He suffers from very dry skin and I use it on my body and even shave with it. I formally shaved with a basic shaving cream but have discovered that Oui Jesprit softens the hair and gives me a smoother and closer shave, free from breakout! My husband and I use it while in the shower or bath as well. I love the multi purpose usage of Oui Jesprit!" ~ Shareen
"I was afraid to use the body oil at first. I thought it would be to oily and leave a film on my skin. I was surprised when I got out of the shower the first time to find that my skin was super soft and not at all oily. It was so easy! I took another shower after work just so I could use the oil again! Even the next day my skin was soft and silky. I kept saying to my friends, "Feel me" as I offered my arm for evidence. This product is worth using. Especially if you have little time for skin care since it is so easy to use." ~ Mary M.
"Just after the first use, my skin felt smoother and supple."~ Tiffany
"My daughter and I have very sensitive skin; in fact, she has eczema. We love using Oui Jesprit! It makes our skin very soft, moisturized and doesn't irritate our skin! I was amazed that it didn't cause irritation because it has a light fragrance. My husband is now even using it. We really love Oui Jesprit!!" ~ Arlette
"I apply Oui Jesprit once a day and it makes my skin look and feel better. It only takes seconds to apply."
~ Meredith (Eczema consumer)
"Although I have sensitive skin, it's amazing! Up to 2 days, my skin stays soft and moisturized. Plus, there's no irritation!" ~ Shirley
"I've been using Oui Jesprit for 3 years now. After getting back from a long vacation last night, I used Oui Jesprit after bathing. I didn't need any lotion. When I woke up the next morning, my skin was still moisturized and the scent was relaxing. I love this product and my husband loves this product! We are total supporters of Oui Jesprit. Long live Oui Jesprit!" ~ Stephanie C
"When first approached to try Oui Jesprit, I was skeptical due to my extremely delicate and sensitive skin. After using this product on my skin for 3 weeks, I am completely sold. My skin has been smoother with no reaction at all. After my shower, I apply it directly to my skin, rub it in and it soaks in quickly without leaving me feeling slippery. I even like the mild scent. I feel like I'm putting something natural on my skin. It's a wonderful product. I'm completely sold." ~ Aimee C
"Oh I loveeeee it! Didn't use lotion today and I can't believe it! I usually have to put lotion on several times a day! It's awesome!" ~ Amanda
"I still say Oui Jesprit is the best product anywhere for dry or sensitive skin. It makes a huge difference in my life. Thanks again!" ~ Cindy

We Love Our Customers!



Oui Jesprit Skin Conditioners
Vitamin, Antioxidant & Ceramide Enriched
Dermatologist Tested & Recommended
Moisturization Without Irritation!
Join Our Monthly Shower Club & Save!
It's free to join and you can cancel at any time! Our monthly Shower Club Members save at least 30% off of their automatic monthly shipments.