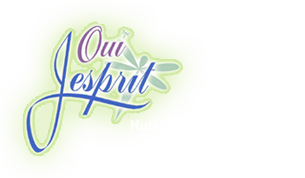 Dermatologist's Recommended Moisturizer for Eczema, Sensitive Skin and Dry Skin
Eczema
Eczema, also known as dermatitis, is a type of inflammatory skin condition. It has been known to affect all ages and can vary in regards to its severity. When present in the mild form, eczema can cause skin to become hot, dry and itchy while in the severe form it can become raw, broken and bleeding. The primary problem with this skin condition is dryness of the skin which can be aggravated by conditions that are either extremely hot and dry or cold. This condition often begins in childhood and can alternately improve and worsen throughout life. During a flare-up skin can become unbearably itchy, which can make the condition even worse.
Although the exact cause of eczema is not known at this time, risk factors include a family history of eczema, a family history of allergies, abrupt changes in temperature, emotional stress and allergic reactions. The best way to treat this condition is to take action as soon as an outbreak occurs and use a natural healing produce in order to eliminate the itching. This is precisely why Oui Jesprit is the ideal moisturizing solution for eczema. The unique formula of essential oils contained in this product can help to provide calming and soothing relief to the itchiness that often worsens this skin condition, while giving the skin time to heal.
Most of our eczema customers rave about the non-irritating and wonderful long-lasting moisturizing effects of Oui Jesprit. Moisturization of the skin will last over 24 hours and up to 48 hours in some cases. Oui Jesprit will leave your skin soft and silky without an oily or greasy residue.

Testimonials
Stephanie
"I have been using the Oui Jesprit for three days now. I have eczema. So initially, I was a little afraid of having a rash reaction like I do with many fragrance products. However, I have not had any breakouts since using this product. I have already noticed a positive difference in my skin quality having used the oil for only a few days. In addition to how my skin feels when I use it, I really like the way it goes on. When you apply the oil, there is very little waste. Since it is so concentrated, it doesn't "run off". Your skin immediately feels softer and moisturized. Lastly, the lavender fragrance helps to wake me up in the morning and gives my day a positive and pleasant start. I look forward to using it daily."

Oui Jesprit Skin Conditioners
Vitamin, Antioxidant & Ceramide Enriched
Dermatologist Tested & Recommended
Moisturization Without Irritation!
Join Our Monthly Shower Club & Save!
It's free to join and you can cancel at any time! Our monthly Shower Club Members save at least 30% off of their automatic monthly shipments.