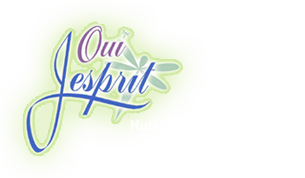 Dermatologist's Recommended Moisturizer for Eczema, Sensitive Skin and Dry Skin
Skin News
Protect your skin, protect your health.
Your skin is your body's largest organ, protecting the others from the elements. It serves as a barrier to bacteria and disease. When skin is dry and cracked, it's easier for these toxins to enter the body and cause infection. This is why keeping your skin moist and supple is so important to your overall health. In addition to using Oui Jesprit daily, there are several ways you can make sure your skin always looks and feels its silky best.
Always remember your sunscreen. Using a formula with at least SPF 15 every day can limit dryness and other damage caused by sun exposure.
Hydrate your skin from the inside out by drinking at least 8 glasses of water each day.
Cleanse your skin with liquid soaps or soaps that contain moisturizers or Vitamin E, instead of regular soaps that often remove your skins natural oils.
Limit your exposure to harsh chemicals, like those in household cleaning products, detergents and nail polish remover, which can dry out the skin on your hands.
Take lukewarm showers or baths. Too-hot water can wash away your skin's natural oils.
Nourish your skin by eating right. Foods rich in Omega-3 oils, as well as Vitamins A, C, D and E can help your skin look and feel healthy.
Get enough exercise. Exercise increases blood and oxygen flow to your skin, helping the tissues regenerate.
Make sleep a priority. While you sleep, your body is repairing daily damage to its every system and tissue -- including your skin.
Treat yourself to a massage. In addition to relieving tension, it helps keep your skin's pores healthy and improves circulation.

Testimonials
Katie
"I love it and my husband loves it! The scent isnt too girly, so he keeps trying to take it from me. He wants to know when youre going to have more male fragrances. Oui Jesprit gives our skin a long lasting softening effect. It feels weightless on the skin and its not oily. You dont have to reapply it during the day like lotion. We just love it! "

Oui Jesprit Skin Conditioners
Vitamin, Antioxidant & Ceramide Enriched
Dermatologist Tested & Recommended
Moisturization Without Irritation!
Join Our Monthly Shower Club & Save!
It's free to join and you can cancel at any time! Our monthly Shower Club Members save at least 30% off of their automatic monthly shipments.