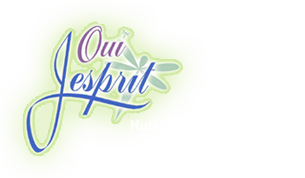 Dermatologist's Recommended Moisturizer for Eczema, Sensitive Skin and Dry Skin
Dermatologist's Review
Each year numerous skin care products are released onto the market. Every product claims to have an edge over all of the others and to provide consumers with critical benefits. In analyzing which products will truly make a difference and provide you with the maximum skin care benefits, it is important to understand the ingredients that are contained in the product, how it works and what dermatologists who have reviewed the product have to say about it. Read what these 3 nationally renowned dermatologists had to say about Oui Jesprit.
Robert S. Baer, M.D.Dermatologist
The unique application of this fine oil during showering is both natural and very conditioning for your skin. Towards the end of your shower, pause, apply the enriching oil further rinse and then towel dry as you normally would. Your skin knows how much oil to hold on to. Your skin thrives with the application of Oui Jesprit. The secret is in the balanced hand selected natural oils avocado, safflower, rice bran and rose hip oils blend together to provide a soothing barrier that melds Jesprit's invigorating natural anti-oxidants and botanicals into your skin. The nourishing oil naturally finds and delivers so many benefits to your deprived, dry skin. The medley of hand-selected oils penetrate and lasts noticeably long.

It's great to have Oui Jesprit on your outside! After all, your skin is what separates you from the rest of the world, and Oui Jesprit is always there to protect and maintain! Ceramides, antioxidants and even its antibacterial properties are your hedge in life.

Oui Jesprit's duration of effect was never been so apparant until one of my medical students went camping for several days and she couldn't believe on day three how soft and velvety her skin still felt. Oui Jesprit Oil penetrates, conditions and smoothes your skin.
Katherine A. Treherne, M.D. Dermatologist
Oui Jesprit skin conditioner is a wonderful and cosmetically elegant product for those suffering from chronically dry and itchy skin. It is a product full of natural healthy ingredients and antioxidants that not only moisturize the skin but also help to protect the skin and create a barrier against moisture loss.

Application of Oui Jesprit skin conditioner while the skin is still moist after showering enhances the look and feel of the skin making the skin look smoother, healthier and more youthful. I have found this product to be very helpful for my patients suffering from skin disorders such as eczema and psoriasis. It seems to actual1y enhance the absorption of topical medications that I prescribe for patients with these conditions. It is excellent for individuals with sensitive skin and its light fragrances are well tolerated by most. As a dermatologist, I feel that Oui Jesprit skin conditioner would be a great addition.
Briana M. Hill, M,D. Dermatologist, FAAD
Helping people achieve healthier, younger feeling skin is my profession and my passion. On average I see 35 patients a day, and at least 30% have an underlying problem with sensitive or dry skin. Having an over-the-counter product like Oui Jesprit made of natural ingredients that actually hydrates the skin has been a wonderful addition to my armamentarium of treatment options.

As a user of Oui J'esprit I am soundly confident that you will not be disappointed by this products effectiveness and usefulness.

Testimonials

Nally
"I have dry skin. Until I tried Oui Jesprit, I always had a hard time finding a body oil that would hold the moisture in my skin for longer than a few hours. I used Oui Jesprit one evening before bedtime; and the next evening, my skin still felt silky smooth. I also love the fresh, subtle fragrance. Oui Jesprit is definitely a quality product that does what it claims it can do. That is to keep your skin soft and moist for a long period of time."

Oui Jesprit Skin Conditioners
Vitamin, Antioxidant & Ceramide Enriched
Dermatologist Tested & Recommended
Moisturization Without Irritation!
Join Our Monthly Shower Club & Save!
It's free to join and you can cancel at any time! Our monthly Shower Club Members save at least 30% off of their automatic monthly shipments.