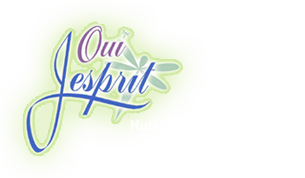 Dermatologist's Recommended Moisturizer for Eczema, Sensitive Skin and Dry Skin
Why choose Our Moisturizer over the other zillion out there?
We provide the solution to many of the moisturizer problems that people daily face.
Healthiest Choice for your Skin
(Vitamins A, B, C, D, E & K plus Ceramides)
300% Softer, Smoother Skin
No Irritation!
30 Second shower application lasts well over 24 hours
Natural to the skin as an oil, however no oily residue!
Absorbs very quickly
Dermatologist Tested & Recommended
Discounted Monthly Shower Club
Money Back Guarantee!

What do our customers think?
Brenda
"When I first tried Oui Jesprit, I wondered how this product could make my skin soft and not oily. But it did! I showered, put on the oil and then rinsed. After I toweled dry, my skin felt soft...very soft and smooth. My skin was not oily or greasy. The next morning, my skin was still soft and smooth. Some lotions and other oils lose their effect overnight. I can't wait until my next shower!"
Lujenna's
"I have been in the skin care business for 20 years. I am very impressed with how carefully the J'esprit corporation chose the high quality ingredients that went into their unique formulas. In addition, I love the way they make my skin look and feel! When I use Oui Jesprit, I feel that essential moisture is sealed into my skin and protected for hours. I am also usually very sensitive to most fragrances; but not Oui Jesprit. I love the way your clean, fresh scents remain on my skin throughout the day! Many skin care products come and go around my house; but Oui Jesprit will remain!"


Join Our Monthly Shower Club & Save!
It's free to join and you can cancel at any time! Our monthly Shower Club Members save at least 30% off of their automatic monthly shipments.
Problems with Other Moisturizers
Oui Jesprit Solution
Problem ~ Many moisturizers lack Dermatologist testing
Solution ~ Oui Jesprit is Dermatologist tested and recommended
Problem ~ Moisturizing effect doesn't last
Solution ~ Oui Jesprit lasts well over 24 hours and up to 48 hours in many cases
Problem ~ If you have sensitive skin or eczema, many moisturizers will irritate the skin
Solution ~ Oui Jesprit will not irritate your skin!
Problem ~ Many products lack vitamins and nutrients needed by the skin
Solution ~ Oui Jesprit has Vitamins A, B, C, D, 2 derivatives of Vitamin E, Vitamin K, ceramides (which help rebuild the lipids in your skin) and essential oils.
Problem ~ It can be time consuming putting on the moisturizers
Solution ~ Oui Jesprit takes 30 seconds to apply in the shower